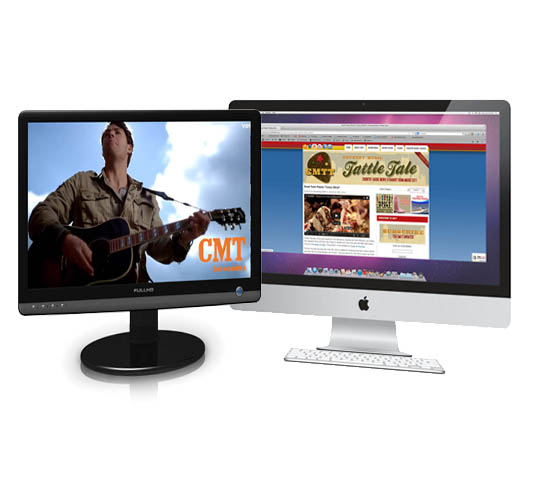 Music Video Promotion and Marketing Services
In 1995, Michael Jackson spent $7 million dollars on his music video 'Scream' and the world watched on MTV. Two decades later, David Bowie made his video 'Love Is Lost' for $12.99 and everybody watched it on online. For the past 30 years, AristoMedia, has been through it all and can help you navigate the changing landscape of the music business.
Videos are a huge part of a successful marketing campaign. They put a face to the artist, brand the material, and build relationships with fans. A successful video creates an impact greater than youtube views and ad revenue. It ties together all the activities surrounding the marketing campaign and encourages fans to react.
Your video can be seen by millions on national music television!

The Internet isn't the only place to watch music videos. We place videos on international, national, syndicated, and regional music shows. Our panel goes deep and can generate broadcast media values reaching over a hundred thousand dollars. We also work with closed circuit outlets to place videos in retail, entertainment, and hospitality locations across the United States.
Placement on National, International, Regional and Syndicated shows
Coordinate studio performances and interviews with shows
Placement in 1000s of different retail stores, casinos, cruise ships, hotels, bars, ect.
There is a lot more to uploading a video to Youtube than clicking a button.
With years of experience, we know what makes an appealing music video and offer our consulting services to help you create an impactful video. Once you've got a video, Youtube optimization and ad campaigns are key to reaching the right people and provide powerful data that will help you create better videos. Placement on emerging viewing platforms, such as Roku and mobile apps, put your video in front of cutting edge consumers.
Youtube channel Optimization
Targeted ad campaigns that gain views from real people
Music video treatment consulting
Interpret and report video analytics
Coordinate interviews and performances with third parties
Placement on mobile and Roku apps
AristoVideo helps videos go viral.
The launch date of a music video, may be the most important day in a music video's life. We can help you secure exclusive premieres and prepare a digital marketing strategy that helps you gain placement on blogs.
Secure exclusive premieres
Pitch music videos for blog placement
Insightful ad campaigns on high traffic internet properties
Create ancillary music video promotion content
Social media campaigns.