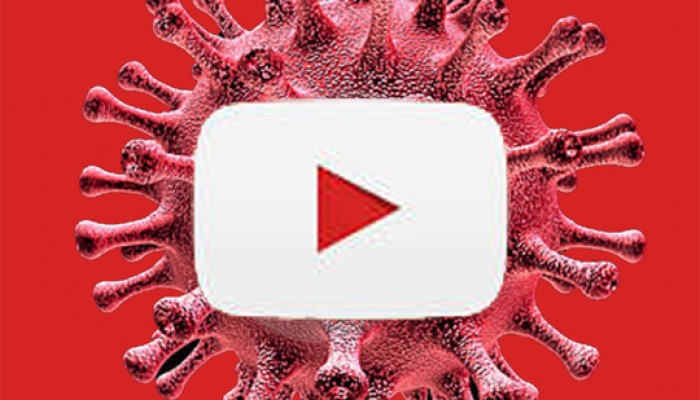 Linkin Park have come out with a new interactive music video today for the song "Guilty All The Same". The video was a collaboration with Xbox and Microsoft. Users are able to creatively remix the song and game using Project Spark. It's a really cool concept but you'll need an Xbox or Windows machine to view so for those of us with Macs and Playstations, I've curated some of my favorite interactive music videos.
We're going to kick things off with a couple of Arcade Fire videos because they are the king of interactive music videos. You'll need Chrome to view both of them and with Reflktor you'll also need your smartphone with Chrome. It's a trippy video but very creative in how you are able to interact with the video.

The Wilderness Downtown is the most beautiful on this list. You start off by entering your address. Images of your neighborhood appear throughout the video, as a hooded figure runs through the streets. Finally arriving at your house, he spins around, observing his surroundings. That's when things really get weird. I won't give it away, but think Alfred Hitchcock.

If you're stuck in a cubical, while the clock ticks slower to 5 o'clock, why not escape to a frat-tastic party? Interact with the party by selecting which character you would like to view the video through. You can be the BMX guy, pizza guy, party girl and more! There's a lot of high fives and cheers because who isn't happy to be with their friends by the pool!
If sfc /scannow command is unable to repair the corrupted system files, you can run DISM to fix Windows system image. In Windows 10, there is a command-line utility known as Deployment Image Servicing and Management critical process died windows 10 and it is also called DISM. You'd better run command prompt as administrator to repair system image.
The only reason to have a job is so you spend all that mula you are earning right? Marketers are always looking for new ways to get their hands in your pockets. In this interactive music video, you can shop the outfits of the characters while they dance, rap, and sing. If only going to the mall was this much fun!

The best idea anyone ever had was to bring Choose Your Own Adventure novels to life. The video starts with the perennial choice of what to do in the morning – a. Hit snooze b. Get up to find food c. Turn your phone off and go back to sleep. You'll be presented with a series of choices and if you make the right ones the story continues. Make the wrong one and everything comes to an end…

In real life, I don't think I ever want to see a band drink 80 beers on stage. Unless of course, they aren't any good and then drinking heavily might actually make watching them enjoyable. Moones, however, are enjoyable sober and plastered. The best part is if the get too drunk you can sober them up, or if you think their playing is to sharp, just give 'em some booze!
Inspire: Works of Mercy is all about learning to recognize the needs of other people and Pokemon Go APK wanting to help them out as best you can be performing physical
These next two videos were made by Interlude, who has a free interactive music video tool called Treehouse. Bob Dylan's video is the best because it doesn't just give you one video, it gives a whole cable guide full of choices. History Channel, news, a soap opera, or even Dylan himself are all available for viewing. It's a Dylan takeover of Comcast. Actually, that might not be so bad…

This is another Interlude video. It's neat because the video is a duet and you can use a slider to interact and decided how much of each you would like to see/watch. If only Simon and Garfunkel could have found a way to record and perform like this, they may never have been broken up.